Learning and Organizational Development Partner
Location: 
Reno, NV, US, 89519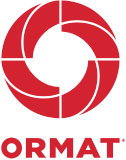 Learning and Organizational Development Partner
At Ormat, people are our greatest assets.  Our team members come from diverse backgrounds and share a passion for making a difference with renewable energy. Headquartered in Reno, Nevada, at Ormat Technologies, Inc. (NYSE:ORA), we are always on; delivering renewable power and energy solutions to our customers around the clock and around the world.  Our vertically integrated structure enables us to leverage our renewable energy expertise, our core capabilities, and our global experience to supply and develop clean, reliable energy solutions from geothermal power, recovered energy, and energy storage solutions. The learning and organizational development partner is a global role responsible for HR processes across the employee life cycle, encompassing workforce planning, employee engagement, learning and development, performance management, career development, succession planning and employee retention.

ESSENTIAL FUNCTIONS
• Design and implement company-wide initiatives to drive engagement, including climate surveys, engagement activities, career paths to provide growth opportunities, employee recognition, health & wellness, employer brand recognition, and corporate social responsibility activities.
• Design and implement learning and development initiatives, including career development and pathing, individual employee and leadership development, performance management, and succession planning.
• Design and manage the implementation of programs and initiatives that further Ormat's DE&I strategy and contribute to creating a more diverse and inclusive workplace
• Conduct quarterly Business of Ormat sessions for new hires
• Partners with managers and HR Business Partners to develop and execute employee development plans to ensure workforce readiness
• Partners with leadership to develop the talent management strategy to support business objectives
• Evaluate exit interviews, employee climate surveys and roundtable feedback and provide solutions to address common themes.
• Enhances department and organization reputation by exploring opportunities to improve existing business practices
• Must be available to travel to other Ormat facilities including international locations

OTHER RESPONSIBILITIES
• Provide back up support to the Human Resources team as needed
• Complete special projects and other duties as assigned

EDUCATION, EXPERIENCE, AND SKILLS REQUIRED
• Degree in Human Resources, or a related field or the equivalent combination of experience and education, PHR or SPHR is preferred
• Minimum of 5 – 7 years related professional experience, HR Generalist experience a plus
• Global/International experience preferred
• Excellent verbal and written communication skills with all levels, the ability to build relationships, and strong customer service skills
• Strong presentation skills
• Analytical, problem solving and critical thinking skills
• Experience using data to identify insights that drive action
• Must have the ability to work independently and be proactive on issues
• Must have the ability to manage details and keep multiple tasks/projects on track
• Requires a good work ethic and ability to maintain confidentiality
• The ability to manage multiple priorities simultaneously - orientated on results
• Must have strong interpersonal, oral, written communication, and data analysis skills
• Must be team-oriented and demonstrate the ability to work with cross-functional teams
• Must be able to use and acquire knowledge of a variety of computer software applications in word processing, spreadsheets, database and presentation. Must be proficient in MS Word, Excel, Power Point and use of the Internet, with working knowledge of HRIS systems

PHYSICAL REQUIREMENTS
• The ability to work at a computer, and computer monitor, and use repetitive motion for long periods of time
• The ability to occasionally lift up to 20 pounds
• This position requires sitting 80% of the time and standing and walking 20% of the time
• The ability to travel when needed, including internationally
#CB

Nearest Major Market: Reno
Nearest Secondary Market: Tahoe