Location: 
Reno, NV, US, 89519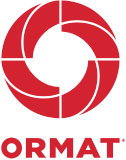 Floorhand
Company Description
Headquartered in Reno, Nevada, Ormat is a leading geothermal company and the only vertically integrated company solely engaged in geothermal and recovered energy generation (REG), with the objective of becoming a leading global provider of renewable energy. 
POSITION SUMMARY
Responsible for assisting in the safe and efficient operations of the rig and carrying out a variety of physical activities on the drilling rig floor.
ESSENTIAL FUNCTIONS
Strictly adhere to and enforce all safety procedures

Responsible for immediate reporting to Driller of all accidents and incidents

Responsible for assisting Derrickman with the mud pump and drilling fluid system maintenance

Responsible for assisting Motorman with essential functions of drilling operations

Must be able to train and later act as a Motorman in the Motorman's absence

Responsible for tripping pipe and making connections

Responsible for assisting with the mud mixing

Assist with keeping equipment and rig in safe and good working order

Responsible for keeping rig, equipment, and location clean

Responsible for operating forklifts, heavy equipment and auxiliary equipment

Must be able to travel extensively to other locations, including rural areas, other states and internationally, to work where the rig is operating

Must be able to work weekends and holidays when necessary

Must be able to work overtime when necessary
OTHER RESPONSIBILITIES
Assist other employees in completing assigned tasks

Perform other duties as directed
Qualifications
EDUCATION, EXPERIENCE, AND SKILLS REQUIRED
The ability to understand procedures and instructions to the areas of assignment as would be acquired in four years of high school

Must have basic knowledge and understanding of mechanical operations

Must have mechanical knowledge of equipment

Must have the ability to follow instructions and work in cooperation with others

Must be able to safely operate a forklift, heavy equipment and auxiliary equipment

Must be able to communicate in English with other employees and read and write at a level that will enable to perform the work in a safe and efficient manner

Must be able to communicate verbally and visually in a clear and effective manner including in noisy and low illumination environments

Must be able to operate a vehicle in a safe manner

Must possess at any time a valid driver's license with a driving record acceptable to ORMAT's auto insurance carrier
PHYSICAL REQUIREMENTS
This job requires sitting approximately 10% and standing up to 90%

The ability to lift 50 lbs. repeatedly

Must be able to wear any required protective equipment, as required by safety procedures and regulations

Must be able to frequently climb to and work off of elevated platforms, ladders and walkways

Must be able to work at extreme heights and in confined spaces

This job requires standing for long periods of time with moderate bending, stooping, and kneeling

Must be able to work in severe weather conditions
Additional information
All your information will be kept confidential according to EEO guidelines.

Nearest Major Market: Reno
Nearest Secondary Market: Tahoe