Administrative Assistant - Projects
Location: 
Reno, US, 89521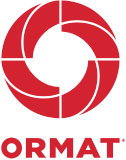 Company Description
Headquartered in Reno, Nevada, Ormat is a leading geothermal company and the only vertically integrated company solely engaged in geothermal and recovered energy generation (REG), with the objective of becoming a leading global provider of renewable energy. 
Job Description
This position performs administrative duties and assists with purchasing, invoice processing, general office support, and other project requirements for the construction team.
Qualifications
Note: New employees will be required to provide proof of COVID-19 vaccination, subject to potential reasonable accommodation due to medical issues or sincerely held religious beliefs.
Essential Functions
Responsible for accurate and timely input of purchase orders into the ERP system for various projects

Responsible for ensuring that purchase orders have received proper approval(s)

Process invoices through ERP system on a timely basis

Responsible for new vendor set up including obtaining and verifying vendor insurance requirements

Assist in the preparation of accruals for various projects

Manage Lien Waivers and Sales Tax reports

Process expense reports of Construction employees

Support Manager as needed with tax abatement projects

Responsible for processing incoming mail

Responsible for processing packing slips and receiving reports

Responsible for processing correspondence and paperwork for purchase orders

Responsible for placing orders and coordinating deliveries and shipments

Responsible for running errands as needed

Assist in scheduling and organizing activities, meetings, conferences and luncheons

Assist with travel arrangements for department's employees as needed

Assist in accommodating the administrative needs of visitors

Must be able to operate a vehicle in a safe manner
Other Responsibilities:
Keep work area neat and orderly

Provide input regarding improvements of the facility and other related areas

Performs other duties and projects as assigned by management
Education, Experience, and Skills Required:
The ability to understand procedures and instructions specific to the areas of assignment as would be acquired in three to four years of high school with 1 year of knowledge of administrative and office procedures

The ability and knowledge to operate a variety of standard office equipment

Advantage - Experience is SAP system

Must have the ability to work little or without supervision

Ability to analyze, gather and summarize data for reports and find solutions to various administrative problems

Must have a high level of interpersonal skills with the ability to handle sensitive and confidential situations

Must be able to establish priorities, have attention to details and the ability to meet deadlines

Professional appearance and telephone etiquette essential

Excellent verbal and written communication skills required

Must be able to use and acquire knowledge of a variety of computer software applications in word processing, spreadsheets, database and presentation. Must be proficient in MS Word, Excel, Power Point and use of the Internet.

Must be able to communicate with other employees and read and write at a level that will enable to perform the work in a safe and efficient manner

Must possess at any time a valid driver's license with a driving record acceptable to ORMAT's auto insurance carrier
Physical Requirments 
The ability to work at a computer and computer monitor and use repetitive motion for long periods of time.

The ability to occasionally lift up to 25 pounds.

Nearest Major Market: Reno
Nearest Secondary Market: Tahoe