Field Supervisor & Cementer (e)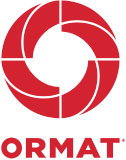 Company Description 
Salary Range: $78,062.40 - 117,094 
Headquartered in Reno, Nevada, Ormat is a leading geothermal company and the only vertically integrated company solely engaged in geothermal and recovered energy generation (REG), with the objective of becoming a leading global provider of renewable energy.
Job Description
This position is responsible for the delivery of cementing services at the well site. The position is responsible and accountable for performance of the service delivery personnel, the performance of the equipment, the material inventories assigned to the job, and the accuracy of all pre job calculations.  This position reports directly to the Operations Manager on call.
ESSENTIAL FUNCTIONS
Supervises cementing crew from base yard to location and return

Coordinates and oversees cementing service line work at the well site, providing quality service to the customer

Responsible for training the operators on equipment and procedures

Responsible for the upkeep, maintenance and repair of all assigned equipment and communicating functional status to management

Ensures crew members perform general truck inspections, maintenance and prepares all pre and post trip reports

Leads the cleanup, repair, and preparation of equipment for the next job

Involved in Human Resource matters including hiring, promotion, disciplinary action, and termination of personnel in coordination with local and corporate management and in accordance with company policies and procedures

Serves as a safety captain for the crew assigned -promotes safety awareness and environmental consciousness

Calculate basic volumetric calculations and job volume calculations

Ensures quality control during jobs

Ensures DOT compliance, adherence to company processes and overall delivery of services

Ensures the right amount of material is on location for the job

Must be able to work weekends and holidays when necessary

Must be able to work overtime as required

Must be able to travel extensively to other locations, including rural areas, other states and internationally, to work where the rig is operating

Must be able to operate a vehicle in a safe manner

Must be able to pass DOT drug screens and random drug alcohol screenings per policy
OTHER RESPONSIBILITIES
Other duties and projects as assigned by management
EDUCATION, EXPERIENCE, AND SKILLS REQUIRED
The ability to understand procedures and instructions specific to the areas of assignment as would be acquired in three to four years of high school

Must have a minimum of 2 years' experience as a Cementer/ Cement Supervisor

Must be able to calculate basic volumetric calculations and job volume calculations

Must be able to lead and supervise a crew and maintain and follow all safety precautions for crew

Must have previous experience running and maintaining cement mixing and pumping equipment

Must have good communication skills and be able to lead employees assigned to the job in a safe manor

Must have and maintain class C license.

Must be able to use and acquire knowledge of a variety of computer software applications in word processing, spreadsheets, and databases

Must have the ability to read, write and speak English at a level that will permit the employee to understand and communicate information in a manner that will enable the employee to safely and efficiently perform the job duties

Must possess at any time a valid driver's license with a driving record acceptable to ORMAT's auto insurance carrier
PHYSICAL REQUIREMENTS
This job requires sitting approximately 30% and standing up to 70%

The ability to lift 50 lbs. repeatedly

Must be able to wear any required protective equipment, as required by safety procedures and regulations

Must be able to frequently climb to and work off of elevated platforms, ladders and walkways

This job requires standing for long periods of time with moderate bending, stooping, and kneeling

Must be able to work in severe weather conditions
Additional information
All your information will be kept confidential according to EEO guidelines.

Nearest Major Market: Sacramento
Nearest Secondary Market: Fairfield